Selecting the 'Release Report' option means that you are sending access to the i4 Neuroleader™ Report directly into the Participant's dashboard.
What happens
after

I 'release' the report to Participants?

Once you have 'released', you cannot undo this action as it closes off the assessment process fully. You will not be able to re-open / unsubmit it, so before you 'release' the report, ensure your Participant is happy with the Rater responses they have collected. Please note that if you elect to have 'auto-release' turned on (see more info below) the 'unsubmit' option is not available.
When is it best to 'release' the report to Participants?
We recommend that you always 'release' the report after conducting the debrief session. To release a report in a Participant's dashboard, simply select the action using the green 'options' dropdown menu. Once this action has been performed, Participants will get this email notification to let them know that their 'i4 Neuroleader™ Report is ready for viewing. Participants can view it digitally or download the PDF version via the Measure Dashboard.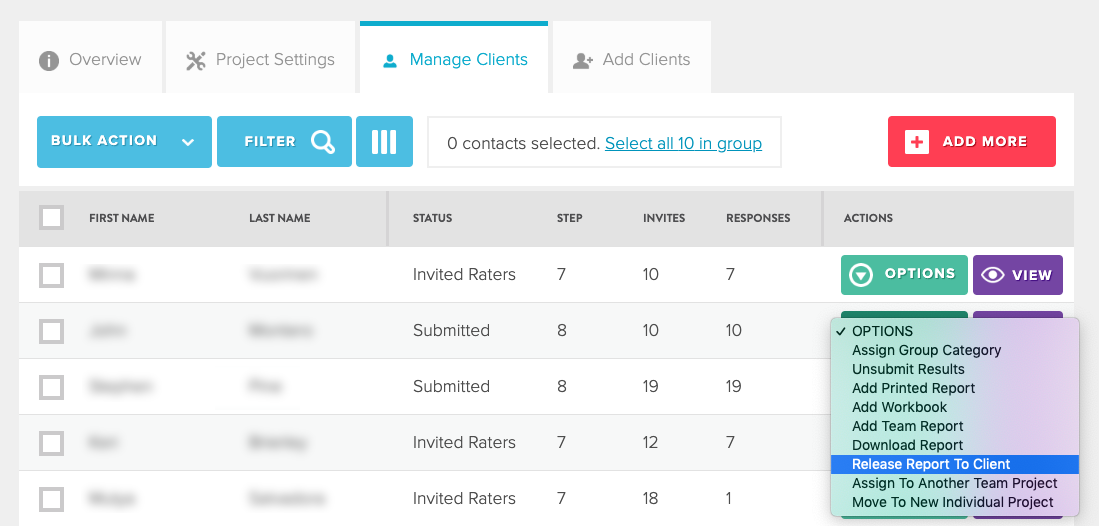 What is 'Auto Release'?
If you select this option (by ticking the 'Auto Release' box) in the 'Project Settings' tab, Participants will automatically have access to the i4 Neuroleader™ Report in their dashboard once they have 'submitted' their responses in Step 7 of the Assessment Wizard. Step 8 will provide them with a direct link to their report.
This box is always unchecked by default. By leaving the box unchecked, the report will only be accessible for Practitioner to download via the CMD. As described above, you will need to manually 'release' it for Participants to gain access.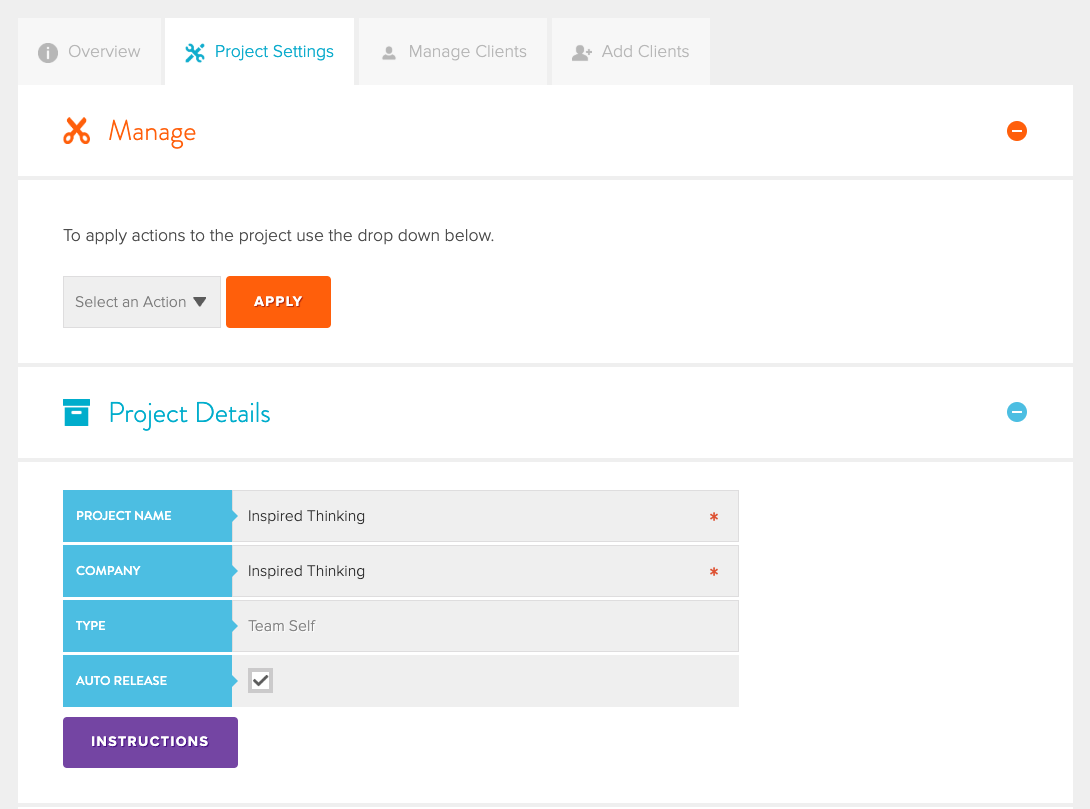 When should I use 'Auto Release'?
Use 'auto-release' if you want Participants to gain access to the report automatically. Note that this should only be used if you have adequately prepared Participants to receive 360° feedback in advanced.
If you choose to 'auto-release' results into Participant's dashboards, we recommend that you first clearly brief your Participants at the beginning of your project and prepare them as a group before they receive their results. Receiving 360° feedback can be quite intimidating for some people. Ensure you keep in mind your duty of care as a Practitioner, so that your Participants can maximise the insights that emerge when they explore their results.
An Practitioner should always take appropriate care to ensure that no individual or organisation is adversely impacted by any workshop, coaching session, assessment report or debrief when using the i4 Neuroleader™ Platform.
Keep in mind that the delivery of 360° feedback assessment results are usually provided in a one-on-one or small group coaching setting, where the Practitioner is accessible to answer any questions or concerns about the Participants results.
There are various ways you can run a debrief, either virtually or face-to-face as a:
One-on-one session
Small group session of 4 to 6 people
Large conference style format where participants can ask general questions
Remember that we have also developed the Self-Paced Virtual Debrief Course, which consists of a series of short video lessons that can help Participants understand and interpret the i4 Neuroleader™ Report in case the report is auto-released and a debrief is not conducted.
The follow-up development online i4 Neuroleader Course and the 'Leadership Is Upside Down' eBook and Compendium are also also included to provide participants with additional learning support. These resources can be used on their own or in conjunction with the Practitioner led debrief / coaching sessions listed above.