The 'Client Management Dashboard' (in short 'CMD') or the 'Manage' Dashboard, is the place where you purchase and manage access to the i4 Neuroleader™ Platform & Assessment process for your clients.
If you are an active licensee, you can access the 'Client Management Dashboard' by clicking on the orange 'Manage' box on the home page of your Dashboard: login.aboutmybrain.com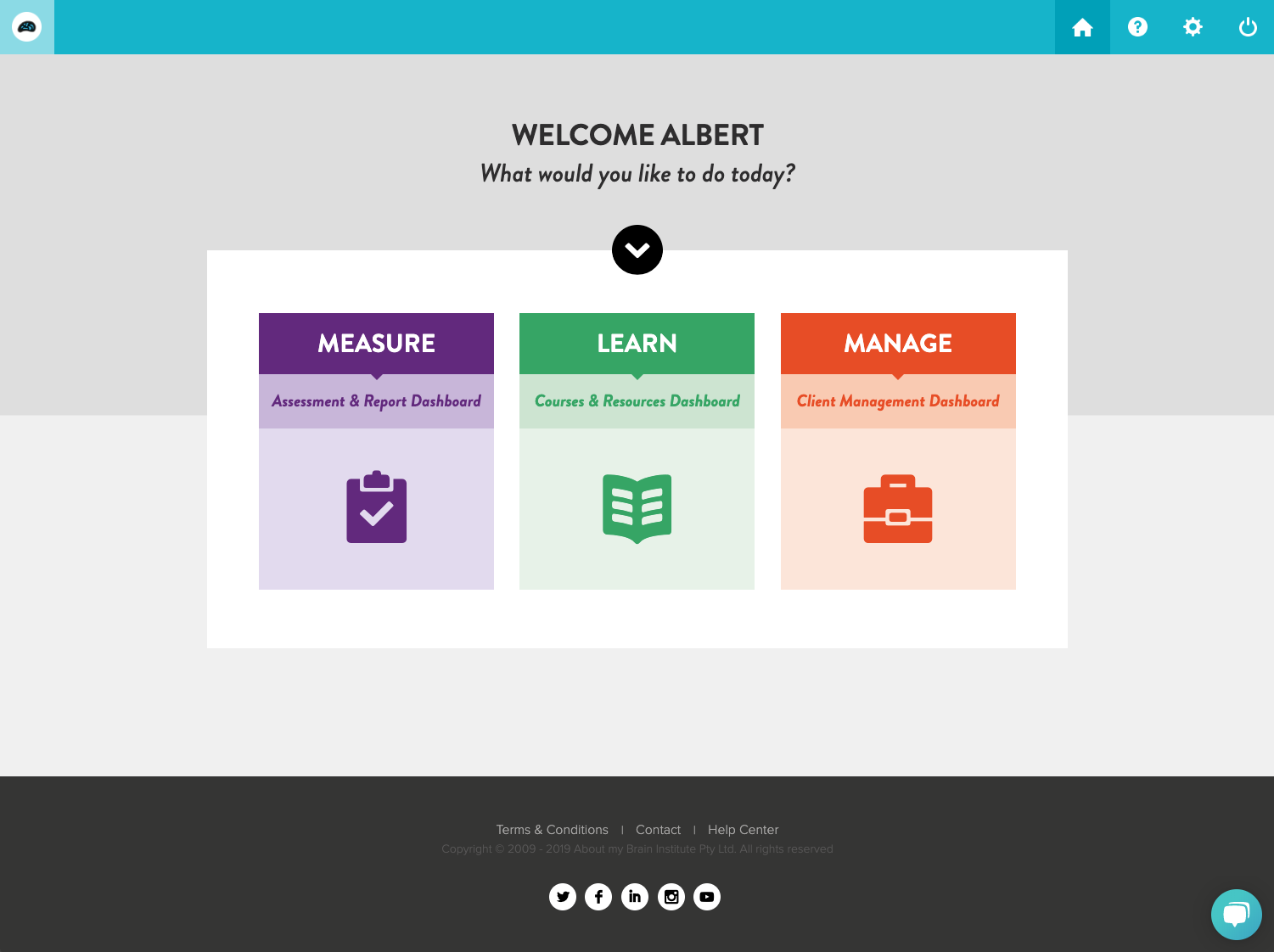 About the 'Manage' Dashboard
Below is the main view of 'Manage' Dashboard, the home page of the 'Client Management Dashboard' also doubles as the assessments 'Projects' view.
Below is a short description of each page:
Projects: This area allows you to set up an 'Project' for an individual person or a group of people. To read more about Projects Types, click here.
Order History: This page will show all of your invoices from the purchases you have made via the 'Client Management Dashboard'.
Terms: In this page you will find the the Terms and Guidelines of the License Agreement you originally signed to gain access to the CMD.
Facebook Group: This is a a direct link to our private Facebook group for the i4 Neuroleader™ Certified Network.
Help Center: This page outlines how to access our FAQ Help Center.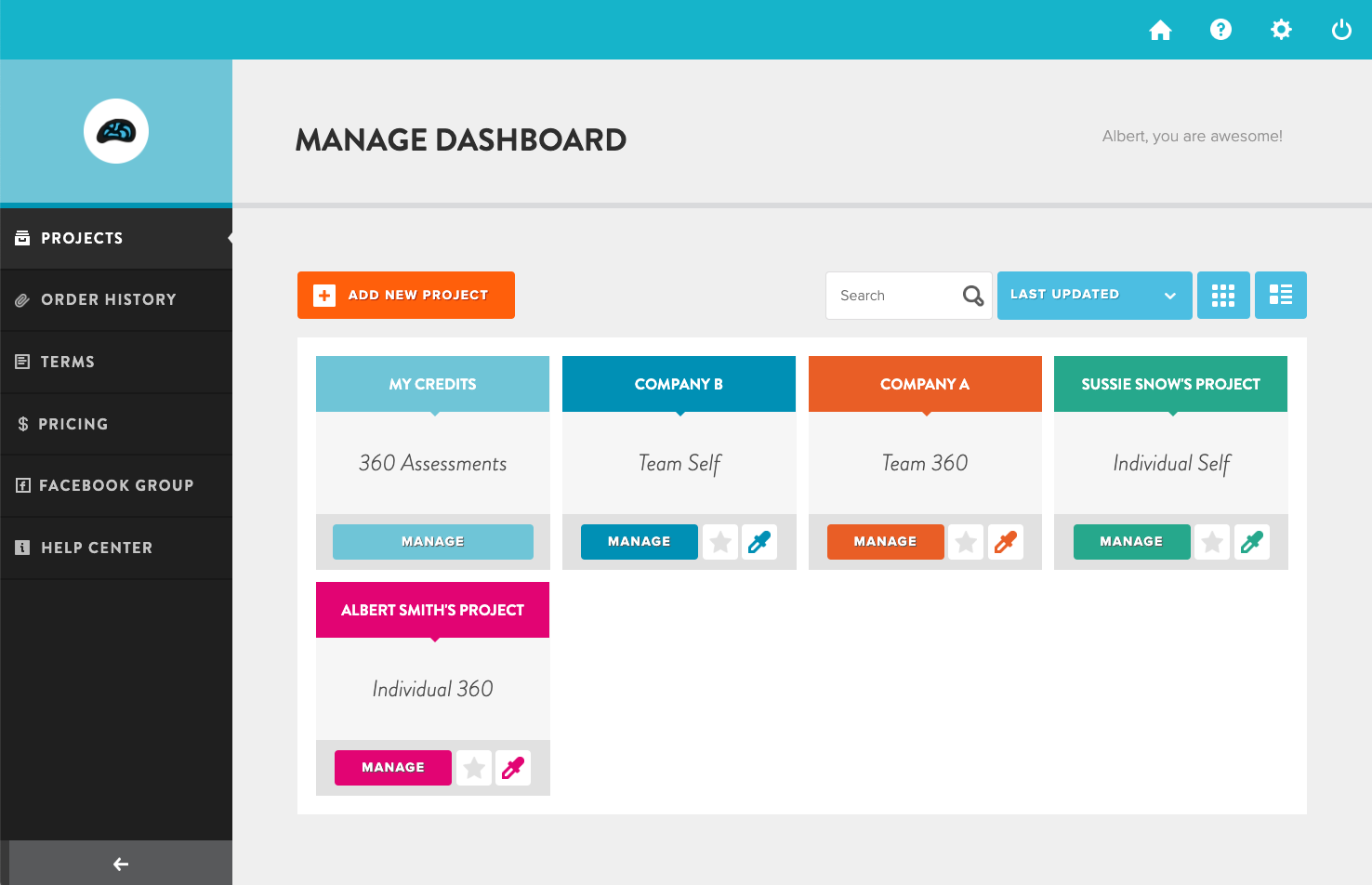 About the 'Projects' Page
Once you have set up a Project, you can manage how to view them. Refer to the image below with the red reference numbers to learn about each function.
In this page you can:
Search by project name (reference 1)
Filter projects in 5 different ways (reference 2):

All Projects
Last Updated (default view)
Individual 360
Group 360
Favourites
Last Added
Archived

View up to 12 projects at one time in grid format (reference 3)
Change the grid format view to a list view (reference 4)
Colour code projects using the 'eye drop' button (reference 6)
Mark as 'Favourite' projects by clicking on the 'star' button (reference 5) - you would use this Favourite function if you wanted to bookmark the most important projects you are working on. You can filter 'Favourites' by using the filter mentioned in reference 2.